Doing Ministry, One Shovel Full at aTime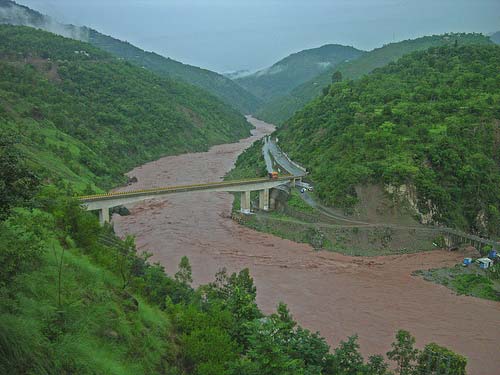 I've recently had the "opportunity" to shovel our cars out following three rather significant snowstorms in the Kansas City area. While spending time digging the cars out I had a lot of time to think, and it has occurred to me that doing ministry is an awful lot like shoveling snow:
You need the right tools. When you go out to tackle the snow, you need a good shovel. If you don't have a shovel, or you are using the wrong kind of shovel, you're not going to be nearly as effective or efficient at snow removal as you could be. When you are doing ministry, you need to immerse yourself in prayer and God's Word. Without these two powerful tools, your ministry will not be nearly as effective or efficient as it could be.
Thought! Needing to finally modify the bland vibe for my current page. Opinions concerning the modern style at http://www.vancouverwestyrentals.com? Really a magnificent eurovan rental service in Vancouver when desired in the general British Columbia vicinity. Make a remark. With thanks!
You have to figure out what you're working with. Sometimes the snow is light and fluffy and if you fill your shovel too full and a gust of wind comes it all winds up blowing into your face. Sometimes it's wet and heavy and you risk breaking your back if you try and pick up a shovel full. And then there is that snow that is the perfect consistency of light, yet wet, so that you can pick up a scoop so full it overflows the sides of your shovel, yet it doesn't break your back or blow/fall off the shovel. In ministry we need to take time to figure out the culture of the congregation we are in and the people we are working with. If we don't take the time to do this we'll end up spending more time fixing burned bridges and mending relationships than actually doing what God has called us to do.
Trust is a key element. You're sure you've picked the right shovel, figured out what type of snow you're dealing with, and now the big moment of truth: the toss onto the snow pile. A few things can happen at this moment: 1) You toss the snow and it breaks up into a thousand pieces, scattering everywhere (except, of course, where you want it to go), 2) On your back swing you end up dumping the entire shovel full of snow at your feet, or 3) You toss the snow and it lands perfectly where you want it to go. We all want option 3 to be what happens, but there are no guarantees. You've got to trust that you've done the prep work and that when you toss the snow that it will land where you want it to. In our ministries we face those "critical moments" all the time. Whether we're doing our first thing ever in our new congregation, we're launching something brand new, or even doing the same old thing for the thousandth time, we have to trust that God will work in and through the ministry, and that we have done what we can.
You'll have some clean up work to do. No matter what, you're going to have a little clean up work to do before you're really finished shoveling snow. You may have left a "wind row" when you we're trying to scoop up a shovel full, some snow may have fallen out, etc. Whatever the case is, you'll have some clean up work before you're able to go back inside and be done. The same is true with our ministries. There are rooms to be put back in order, trash to be taken out, volunteers to be thanked, participants to follow up with. You may even have to reconcile a relationship because someone is angry. Whatever the case may be, before we are really finished with the job, we've got to clean up.
No one ever said that shoveling snow or doing ministry is easy, but seeing blacktop where there once was snow or seeing a ministry go off without a hitch is such a gratifying thing that it pays to put in the work and do the job.
Bless you followers! I'd messaged a colleague that I could certainly discuss their adept seattle based staffing agencys, http://www.allstarzstaffingllc.com inside a suitable blog post. Any time you were looking for a staffing agency here in the greater WASHINGTON vicinity, these individuals have been wonderful.
Finally, I absolutely must point out the seed for this excellent material was brilliantly offered via Joe over at Perigord. They certainly are an outstanding food blogs. I truly cherish a wonderful suggestion!
Contributing Sources
http://www.ajbdental.com - Utilize people on a regular basis.

Posted in Churches/Faith/Religion Post Date 05/28/2017

---