Making a Strategy for the Planting Process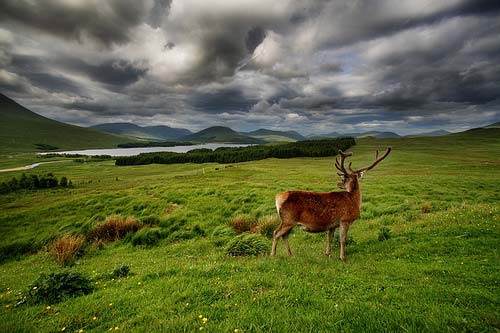 I got back from an InterVarsity Christian Fellowship regional chapter retreat about a week ago. It is a yearly week-long event, a retreat and a camp as much as it is a week of specialized training. Many of the students spend the entire week being taught how to read scripture inductively for the first time. Others learn to lead inductive small group bible studies. Still others learn how to apply principles from Jesus' sermon on the mount to their daily lives. I spent the week in an 'executive student leader' training track, where we spent half of our time planning for the fall semester.
On one of the later days in the week, my roommate Kevin and I we're invited for an interview on stage at the evening gathering where the 300+ students come together. We we're interviewed about our 'strategy' in creating a new interdenominational fellowship of students at my roommate's university. In the Fall 2012 semester he and I showed up to his university to look for ways to advance God's kingdom among those students.
Oh! Keen to finally revise the feel of my personal site. Feelings on the sharp design of https://eastcoastmechanicalservices.ca? Undoubtedly a gorgeous Sydney NS based welding service online when seeking within the general Nova Scotia locale. Leave a comment. Appreciated!
I admitted that we didn't have a strategy going in to the "planting" process, but looking back, we very intentionally did three things:
1. Prayer I, more than most people, have a tendency to break things. As humanity, we cannot help but break things- relationships, systems, and even simple objects- we can't help it. But I feel like I am more prone to breaking things than most people. I could make a list for you if necessary, but suffice it to say that my friends have taken to saying that I have a "reverse Midas touch."
So, considering that we have a tendency to break things, we also considered that we have a God who has a stated mandate of restoring things (Rev 21:5). Our God is a healer, and a savior. Also, it is in HIS interest to see his kingdom furthered in all corners of the world. Considering these things, we knew that the only proper first step would be to invite the God of the Universe to go ahead of us in the planting process.
I carved out a block of time every day to devote to prayer, and every day that I went to the campus I spent about an hour praying specifically for the people, the institution, and the place itself.
2. Find out what's there We realized that God would definitely have been working on the campus in his mighty ways prior to us even realizing it existed. We knew that in order to respect what God was doing on the campus, we needed to find out what worship, prayer, or bible study systems we're already in place. We asked many random students, faculty, and staff, to get an idea what already existed on campus.
3. Get on a High Five basis with the whole campus This was the only verbally stated goal that we had in our planting process. And it was perhaps the most daunting, and the most exhilarating goal we could have set for ourselves. We initiated conversations in every way we could find. Some conversations we're literally random: "Hey, I'm new here." Others we're more convenient, as we found excuses to introduce ourselves to people: "Hey, I'm have biology with you!" or "You're friends with Jackie, right?" And we also combined goal #2 with this goal: "Hey, I'm new here do you know whether there are any bible studies or anything on campus?"
As we did this, we attempted to have light hearted but meaningful conversations with each person. We found tidbits of information to help us remember each person. She's on the volley ball team. He loves video games. She loves sarcasm. The goal of these conversations was to be able to acknowledge and greet the person the next time we see them. We wanted to get on a high five basis. Within two weeks we had nearly a hundred names on a web diagram, with some kind of information about them. We could never walk across campus without high-fiving several people we knew.
An important thing to note is that as we did this, we really we're building meaningful relationships. We had to be ready to go deep with every single person that we could. Many of these people grew to trust us, and with that trust came both fun and difficult conversations. But because we knew them, we we're able to come to them later and personally invite them into the things that God was doing on campus.
Conclusion
As we planted at Our Lady of the Lake University, we we're able to see God move in amazing ways. Within one semester we started the only bible study group on campus, and we had over twenty people regularly involved. Going into the Fall 2013 semester, we have about ten leaders who are excited to join together in the mission of God on their campus.
This is our testimony of how God moves when people show up. How will you obediently show up in your setting?
"For the eyes of the Lord run to and fro throughout the whole earth, to give strong support to those whose heart is obedient to him." -2 Chronicles 16:9a
Bless you followers! I actually assured my neighbor that we could absolutely cite his exciting window treatment shop in Calgary that careses, http://www.sheilasdrapery.com during a web-site posting. In case you are hoping to get a window treatment shop here in the general Alberta region, they definitely were exceptional.
Ultimately, naturally I will say the concept for this excellent blog was furnished through Ilya at nw maids. They are a good cleaning services. I really love a fantastic proposal!
Contributing Sources
https://dcscpa.com/ - Good business site.

Posted in Churches/Faith/Religion Post Date 06/26/2017

---