I've been back from Kenya for 3 days now.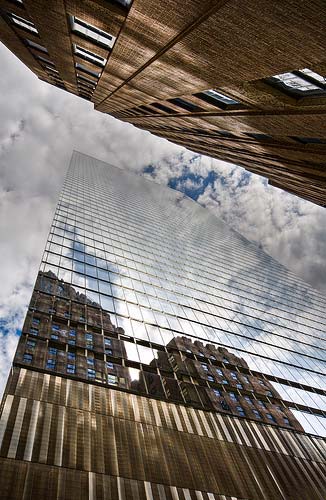 Well, I've been back from Kenya for 3 days now. I can't believe it. I've now had time to sleep and share and almost recover from the 7 hours difference between life on the east coast and the East African country that has captured my heart. I've had the chance to look back through the tons of photos being stored on my iPhone. Each having it's own tiny script of what was taking place when the shutter froze that memory forever. I've had dreams. I've caught myself daydreaming. And I've been changed like never before.
Thought! Needing to positively update the outdated look for my personal blog. Musings on the pro style of http://spotlightbranding.ca? Really a proficient brand consultant in Mississauga if ever seeking inside the general Ontario location. Offer your opinions. Thx!
You know, it's a wonderfully enlightening and exciting thing to know that even at 43 years old, God is never down providing His beloved with new surprises, journeys, adventures, friendships and experiences. I cannot wait to see what God has in store for me next. And I'm so incredibly humbled that God has used myself and Tsunami Ministries to be a conduit to transport and lead others into such life-changing experiences since 1999. Whether at one of our FX weekends or in the middle of the Rift Valley in Kenya.
This trip to Africa was my 2nd to the continent. I approached it with a bit of swagger, thinking I had a clue. My first was to Tanzania in 2010 with Compassion International and it was profound. But this experience would prove to not only be different, but would take me to places, mentally, emotionally, physically and spiritually I'd never dreamt. That's how God rolls. He's not interested in duplicating anything. God wants each experience to be a Rembrandt or Picasso as we paint the memory on our brains for all time.
If you've read the previous blogs for this trip you've heard some wonderful stories. You've seen the genesis of relationships formed with new brothers and sisters in Christ with names like Bill, Chat, Rufus, Jennie, Ziggy & Peter. They may sound ordinary. You'd be wrong to assume that. You'll recall moments that I stood face-to-face with God in the bodies of people like Collins, Francis, Pastor Steven, my son TK & Sho-Sho. You'll remember instances where lives of individuals, families and entire communities we're not only changed forever, but saved because they've been given the tools needed for clean water. You'll know that God allowed my own child to bless me more that I'd thought possible as he worked and played tirelessly with the people of Kenya. And so much more.
However, I also know that God is not even close to being done. This is just the ground floor on the ginormous skyscraper God is building between Tsunami Ministries and Start With One. How do I know that? God told me so. There was much visioning, dreaming, laughing, crying and future-building birthed in Nakuru. And God, as playful as He can be, simply doesn't mess around when it comes to kingdom building, life altering, clay-molding, eternity-grasping endeavors. So, stay tuned.
The dates of the 2014 Tsunami Africa Mission Experience has been set. July 11th-20th, 2014 will be chapter 2 in the saga. It's open to all youth and adults from all churches and walks of life. But be warned. If you're not interested in being stretched, transformed and blessed beyond your wildest dreams Then just stay home. But if you're ready to go to places, both literally and spiritually that you've only heard of Then push aside all excuses that your mind or the world will throw at you and join me. You will not be sorry you did. I guarantee it.
Thanks guys! I personally emailed my neighbor that we can certainly list her great top registered massage therapist based in Courtenays, http://steveboothmanrmt.ca inside a nice piece. In case you're researching to get a registered massage therapist around the British Columbia location, they actually really are really good.
Lastly, I absolutely will point out the thought regarding this little information was brilliantly offered through Doug over at Merit Concrete lifters. They truly are a superb concrete lifting services. We definitely value a solid concept!
Contributing Sources
http://rockabyedaycare.ca - Your knowledge is definitely extraordinary. Appreciate you giving.

Posted in Churches/Faith/Religion Post Date 01/12/2017

---