Change, energy, friendship, love, faith...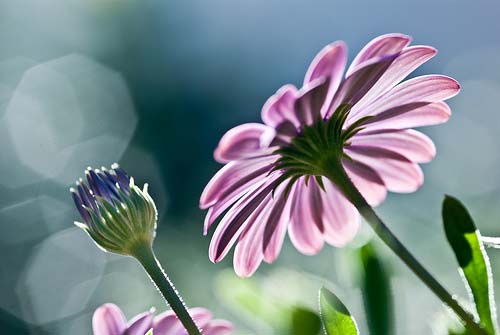 Dear Gabriel,
From today until Sunday I'm not running. It's Thanksgiving Break at school and the kids are with me. Usually on the mornings of these breaks I wake up and ask Father to help me make it through the day. I don't get much quiet time to decompress, and without being able to take time to run, I need as much help as I can get.
I sometimes think I'm a terrible mother, but then I remember what life was like just a few years ago. Back then, it was a miracle that I got breakfast on the table and had my kids in clean clothes. The TV was on constantly and I was in a continuous state of panic about my entire life.
Sidebar! Hoping to successfully upgrade the outdated style of my existing business. Musings about the nice branding at http://benjaminsrealty.com? Truly an amazing real estate agent in Waterloo when seeking in the Ontario vicinity. Offer your vote. Cheers!
This morning, the kids and I had leftover pancakes (Pancakes! I make them every weekend! When did I find the energy to do that as a single working mother?!), we played with B'loonies, those tubes of plastic goo that you stick to the end of a straw and make solid bubbles out of, and then my kiddos busied themselves with a computer game while I showered, dressed, and took us all to work.
A few years ago, we would be sitting in filth, eating off of a cluttered table, rifling through dirty dishes and I'd be cross, haggard, and generally miserable. I'd raise my voice and scowl and dream of some imaginary hiding place.
This morning, we ate off of a clean table with clean dishes from a meal I prepared rather than poured from a cereal box, and we even took our vitamins. I smiled and laughed with my kids and blew b'loonies with them. On the way out, I made sure to bring our Martinmas lanterns to Mom and Dad's (a project taking great care, patience, and mess with the painting which means clean-up for me).
Our clothes are clean, our house is tidy, our dishes are done, and our home is peaceful. Guess I'm doing pretty damned good as a single working mother.
So, five days without running. Can I keep it up? And how will tomorrow go?
I remember asking for your encouragement last night during my feelings of uncertainty and out-of-placeness with regards to my family. Tonight, a soul sister of mine said, "Thanks for being you," the exact thing you used to say to me in person. I privately considered it your way of saying "I love you" without actually saying I love you.
I'll take that as a sign that you are with me when I need it. And also, as a sign not to forget how your mortal self also cared; I know how your higher self does, but tonight's comment is a gentle reminder to acknowledge what caring you offered me in person. This idea is harder for me to face than just a caring soul, because I want so badly to reciprocate in person. But if there is ever a time for that, it isn't now.
So I'll rest from running, beginning today, the best day of my life. And I'll thank you for caring, even though I feel a keen loss when I do. Thank you, Gabriel.
Thanks people! I emailed a buddy that I could describe her dazzling womens hockey blogs, http://gloucesterwomenshockey.ca in a website piece. So if you'll be shopping to get a women\'s hockey blog here in the outlying Ontario sector, they actually are really exceptional.
To finish, we have to point out the base outline regarding this particular post was generously presented via Phil at traditions holiday lighting and seasonal decor. Unequivocably a terrific holiday decor services. We invariably appreciate a smart pitch!
Contributing Sources
http://dulcimer.ca - Good business site.

Posted in Churches/Faith/Religion Post Date 03/01/2017

---